Clued in Mystery Podcast
The Clued in Mystery podcast explores mystery and the different ways we enjoy the genre through books, TV, film, and podcasts.
Your hosts Brook Peterson and Sarah M Stephen love reading, watching, listening to, and talking about mysteries. Join us as we celebrate good mysteries everywhere.
Arthur Conan Doyle (part 3)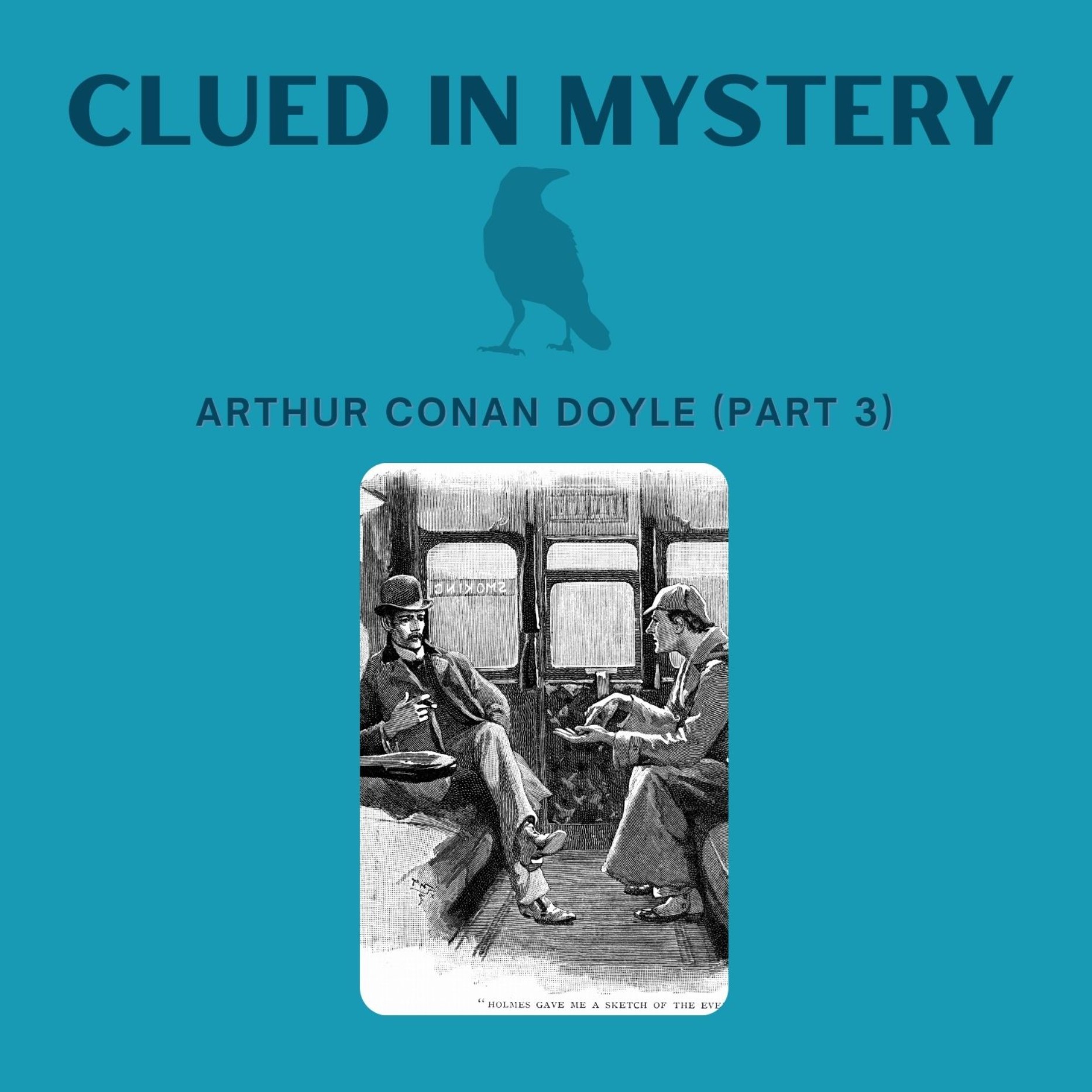 Canadian mystery novelist Vicki Delany, and author of the Sherlock Holmes Bookstore cozy mystery series, joins Brook and Sarah to discuss writing in the Sherlock Holmes space.
Find Vicki at: http://vickidelany.com/
Other references:
The Agency Mysteries Series by Y.S. Lee
Brook's Edgar and the Raven's T-shirt
For more information:
Instagram: @cluedinmystery
Contact us: hello@cluedinmystery.com
Music: Signs To Nowhere by Shane Ivers – www.silvermansound.com